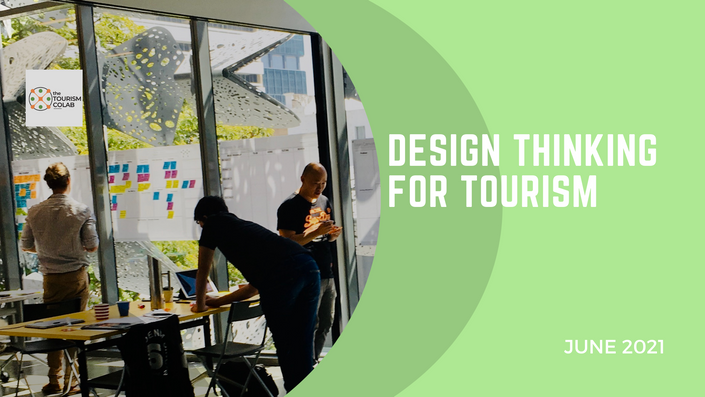 Introduction to Designing Tourism - Cohort Class
A global cohort class introducing the basics of design thinking | August 2020
Enroll in Course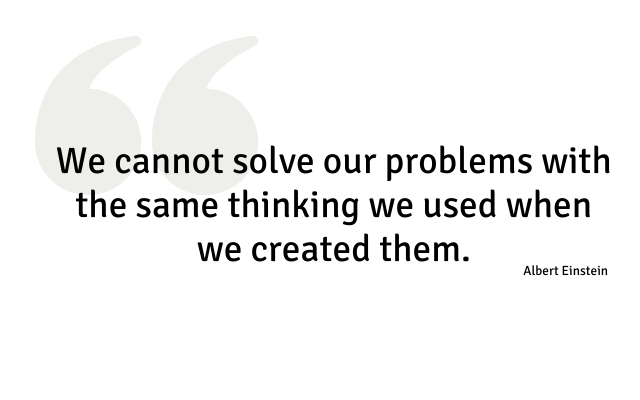 Course Outline and Course Schedule
For decades, not much has changed in the way we plan and manage tourism.
Is the old tourism toolbox not a good match for the challenges ahead?
Is innovation, creativity and thought leadership missing?
Maybe it's time to recharge your problem-solving skills and find new approaches?
Have you been asking how do we uplift local economies, local people, create jobs and build resilient visitor economies for the future?

INTRODUCING DESIGN THINKING
Design thinking (or user-centred design) opens up a new way of working with tourism. It's a journey and a process that will change the way you think, work, and collaborate. It's time to rethink the balance between purposeful design of tourism and traditional tourism strategy!
Course Curriculum
Introduction
Available in days
days after you enroll
MODULE 1 - INTRODUCTION
Available in days
days after you enroll
MODULE 2 – How does the design thinking process work?
Available in days
days after you enroll
WHO IS THIS INTRODUCTORY COURSE FOR?
Destination Managers
Looking for new ideas, approaches and ways or working? Traditional approaches to destination development and planning not working? The feedback we have received from previous workshops is that the design thinking skills you will learn in this course will inspire you to think outside the box... and perhaps even stand on it! Sometimes change takes a while, so up-skilling on design thinking is the first step. It's a small investment in a long-term journey of change. In this course you'll be inspired by access to global experts and educators along the way.
Tourism Businesses
Whether a business owner or employee, design thinking provides hands-on tools to understand and address the challenges you are facing. Would you like to understand your customer journey? Would you like to analyse and develop your visitor experiences or craft your stories? In this introductory course, we explain these concepts and introduce some helpful design thinking tools. We can't promise all the answers in this introductory course, but we are here should you want mentoring and further support.
Students
Design thinking is widely used in a variety of large companies such airlines and travel companies, especially to analyse customer journeys and visitor experiences, to measure impact and tell their stories. In this course you will receive an introduction to design thinking and its applications by an instructor who has 25 years experience. The certificate of course completion adds to your resume.
Researchers and Educators
Design thinking is an innovative, interactive approach to stakeholder research. It's not just interactive whiteboard session and sticky notes. Design thinking exercises are carefully curated learning journeys that are underpinned by interactive, problem-based pedagogies and best practice. Learning from an experienced instructor, you can decided whether this form of research is for you. This course can also be offered within your university curriculum to support project-based learning. Just ask us!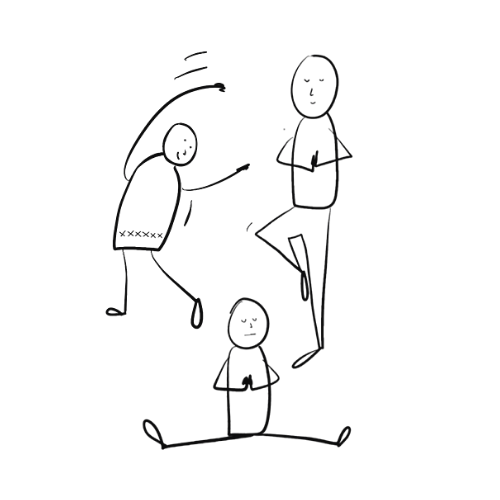 Want to enhance your learning experience and deepen your reflections?
Then do this course with a colleague or your whole team! Just email us to ask about group discounts.
What is design thinking and why is it relevant in tourism?
At it's core, design thinking (also known as user-centred design) places stakeholders at the centre of the problem solving process. Its main premise is that the solutions are in the room (virtual or physical) and we need to think creatively and collaboratively to unleash them through a well designed co-design process.
Stakeholders build empathy, learn, co-create and prototype solutions to address the challenges they experience. As an approach to leading collaborative change it has been used to:
- Design new or refresh tourism products and experiences.
Re-design business ecosystems and build local economic and social resilience.
- Design new organisations and institutional arrangements.
- Design new futures and target new visions of success.
- Design new work models, position descriptions and engage employees in work that matters to them.
Design thinking in tourism reduces reliance on drop-in consultants and plans that sit on shelves. Instead, design thinking experts help to build local stakeholder capacity, confidence and the responsibility to tackle the challenges ahead.
Design thinking shifts the emphasis away from top-down planning and management to bottom-up co-design.
What's involved?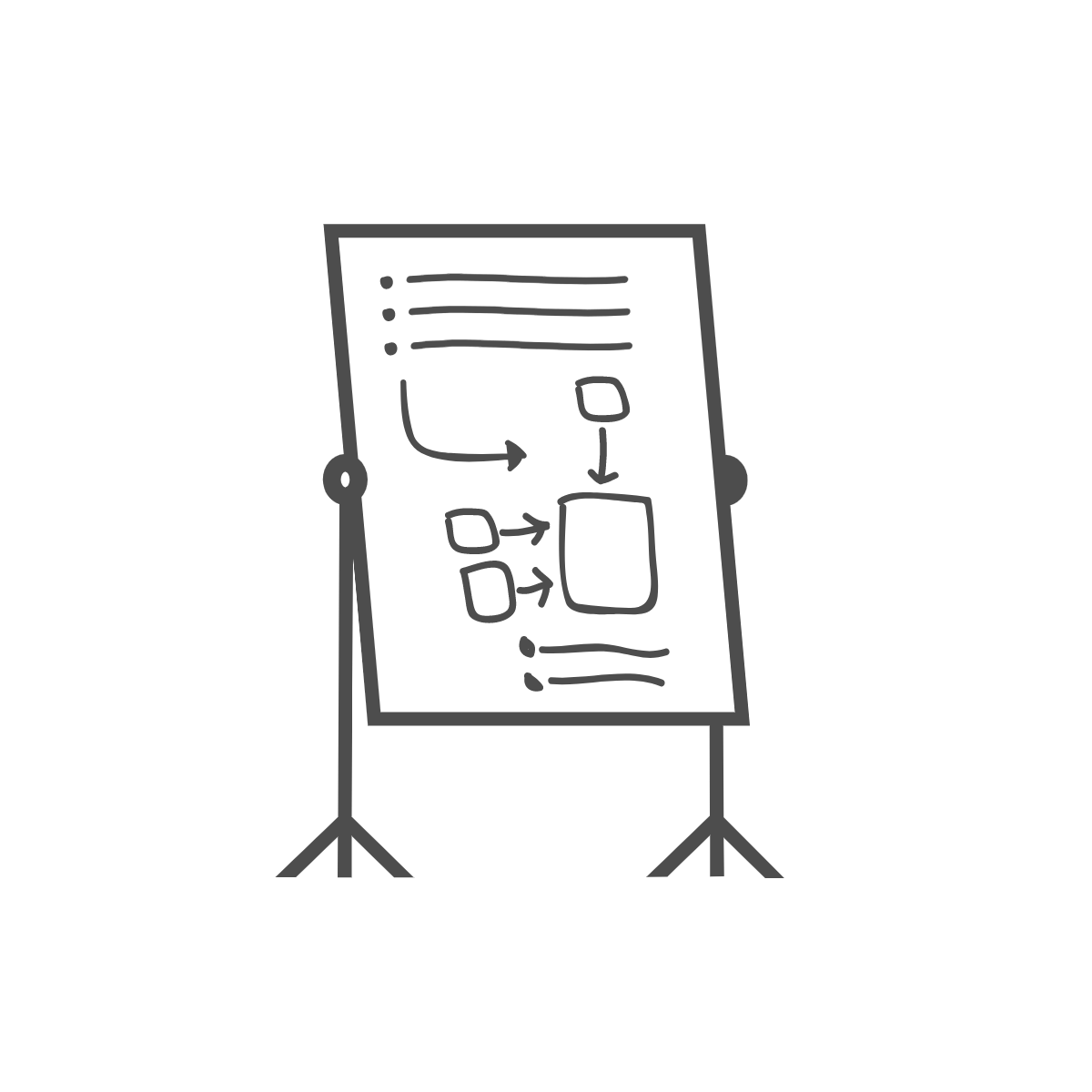 This introductory course provides an overview to design thinking and its applications in tourism including:
✔️ A background to the approach and process of design thinking.
✔️ Guest speakers from the Tourism CoLab's global network.
✔️ Creative thinking exercises that unlock design thinking.
✔️ An introduction to the basic elements, tools and facilitation techniques.
✔️ Examples of design thinking tools, how they are applied and case examples.
✔️ Recorded interactive zoom sessions (x 5) to support each module.
✔️ A community of enthusiasts willing to explore new ways of thinking and activating positive change in tourism.
Aim and Course Content
The aim of this course is to introduce the power of design thinking in tourism, to familiarise you with the toolkit, and to demonstrate how it can be used in your destination, business or organisation.
This course is divided into 5 modules:

MODULE 1 - What is design thinking in tourism?
This module explores the power of design thinking as an approach to facilitate change in complex tourism systems. We introduce the course, the principles of design thinking and take a sneak peak into the toolkit. Design thinking is more than sticky notes and whiteboards. There is a serious learning journey that underpins it. That is why we like to start with an in-depth explanation of the approach, the skill set, and the thinking that underpins it.
Topics covered include:
What is design thinking and why it's useful?

Applications of design thinking in tourism.

Design thinking principles and process.

Basic tools and skills.
MODULE 2 - How does the design thinking process work?
For some, design thinking requires a change of mindset, and for others, it represents an unleashing of creativity, collaboration and new ideas. We explore the process and tools of design thinking with a view to understanding how to facilitate learning, reflection, build empathy, ideate and co-design actions. We will give you ideas about how to facilitate design thinking workshops, ice-breakers and creative thinking exercises while taking stakeholders on a learning journey.
Topics covered include:
Discovering the real challenges, collecting data and building empathy.

Analysing and making sense of the situation.

Designing solutions through creative processes.

Prototype, implement and assess potential actions.
MODULE 3 - What's in the designing tourism toolbox
We take look into the design thinking toolbox. We will explore how to design a mission, plan your design thinking journey, and consider how to select the tasks and activities that will facilitate your desired outcomes.
Topics include:
Canvases and tools.

Facilitation and the learning journey.

Visual thinking and documentation.
MODULE 4 - What's your design thinking mission?
We take a deep dive into a virtual design thinking workroom. Here, you'll get to see how the journey unfolds and how it all fits together.
Design thinking examples.

Designing your mission.

Engaging stakeholders.
MODULE 5 - Let's go!
This interactive session allows us to explore how online facilitation works, and its power to bring tourism stakeholders together to identify and co-design actions together.

Interactive virtual design thinking session.

Your journey, your canvas, your way.
Your Instructor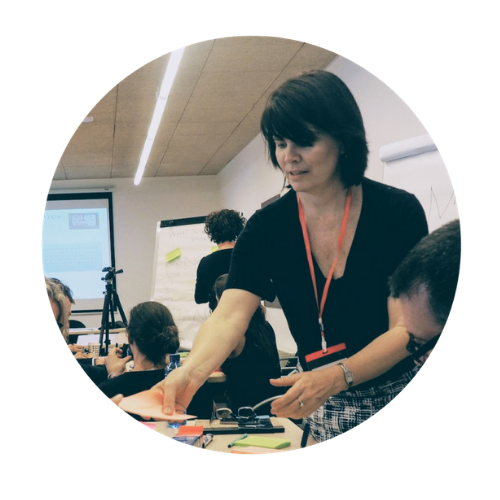 Dr Dianne Dredge is an experienced tourism educator, urban and environmental planner, researcher and community engagement specialist. Dianne spent 10 years in tourism management consulting and 20 years in higher education, leaving her professorship in 2019 to start The Tourism CoLab. Dianne is committed to unleashing creative thinking and to co-designing the future of tourism by journeying with communities, businesses and other stakeholders.
Dianne has won national and institutional awards for her teaching, she chaired the Tourism Education Futures Initiative between 2012-2019 and has produced two books and over 20 papers in tourism education. She has worked with Australian federal, state, and local governments and tourism organisations to prepare destination management plans, stakeholder audits, and engage industry in building multi-stakeholder facing tourism and visitor economies. She has experience in Environmental Impact Assessment and land use planning and is passionate about enabling circular economies.
Dianne has worked at a global level, providing policy research and advice to both the European Commission and the Organisation for Economic Cooperation and Development (OECD). Her contributions include advice on diverse issues including tourism Small and Medium-sized Enterprises (SME) and digitalisation, collaborative economy policy, the blue economy, SME capacity building and policy complementarities in tourism.
She has held professorships at three Australian Universities, and two guest professorships (Lund University, Sweden and Federation University, Australia). While she contributes to teaching and mentoring in higher education, she prefers making an impact by working with communities, governments, and tourism agencies to flip thinking, innovative, experiment, and demonstrate alternative working in tourism.
Feeling inspired?
What can design thinking be used for? Consider the following:
Designing visitor experiences.
Enhancing visitor journeys.
Building better teams through creative thinking.
Scenarios and futures thinking.
Success, how to measure it and tell the story.
Purpose-driven business and business ecosystems.
Increasing efficiencies through circular economy principles.
Designing low carbon visitor economies.
Designing and telling stories that matter.
And more...
The opportunities to use design thinking to build better tourism are only limited by your imagination. So if this introductory course is not enough and you'd like to discuss coaching or other hands-on approaches to your challenges, then contact us.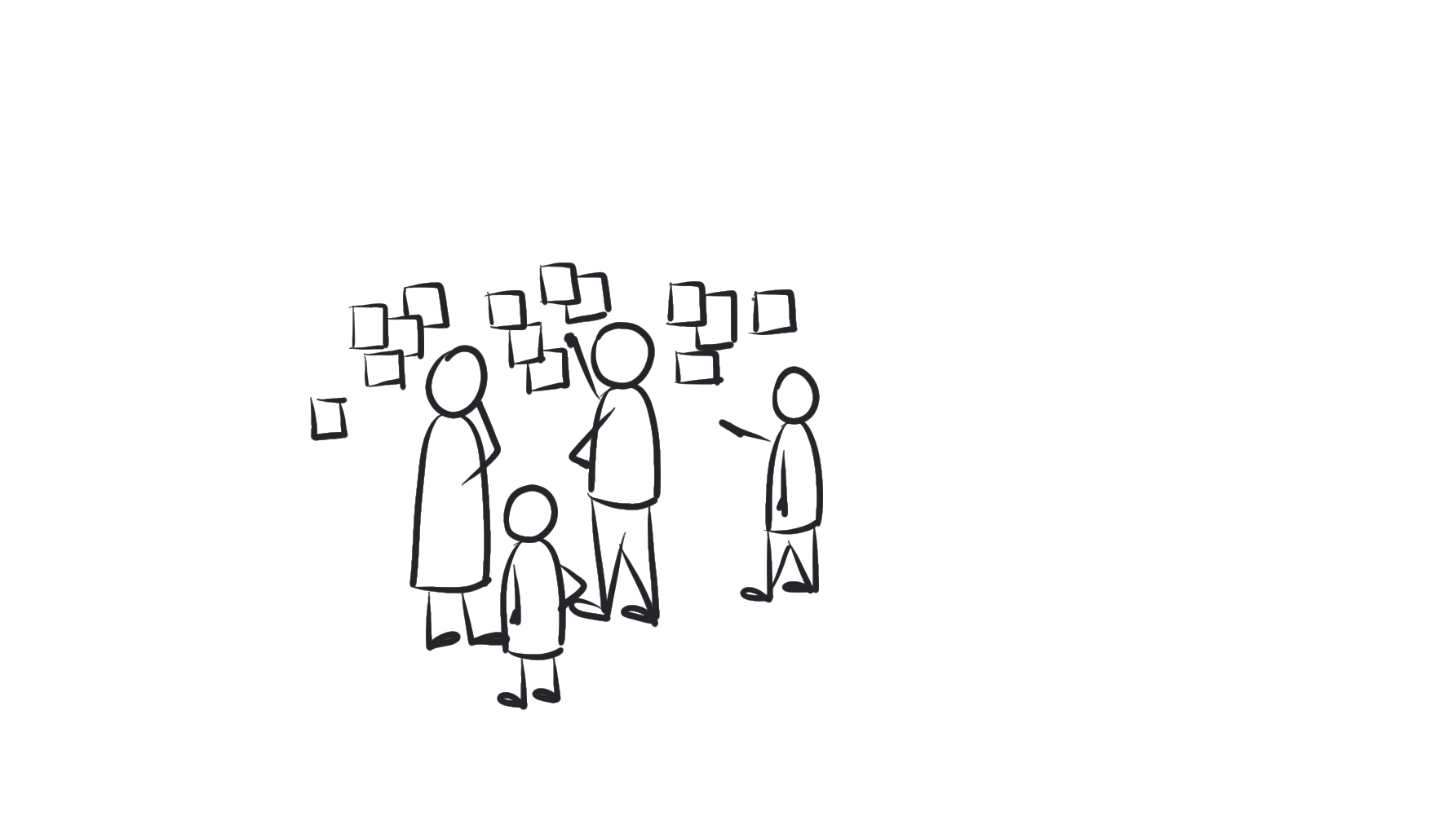 Frequently Asked Questions
When does the course start and finish?
The course will open one week before the start date, on which date the content for the first week (Module 1) will be available. Webinars will be recorded and made available for those unable to attend. The course will run for 5 weeks with a webinar every week.
How long do I have access to the course?
After enrolling, you have unlimited access to this course for one year, across any and all devices, or until further notice.
What if I am unhappy with the course?
We would never want you to be unhappy! If you are unsatisfied with your purchase, contact us in the first 30 days and we will give you a full refund.
Will the course be offered at a later date?
Yes. The course will be offered again (dates to be confirmed) but we can't guarantee the same pricing. If you would like to take the course now, all the materials including the webinars will be available for download to view at a later date, and you can email the instructor anytime.